Zeekr 007 finally declassified at the Chinese auto show (15 photos + 1 video)
Today the auto show started in Guangzhou, during which the first Zeekr brand sedan with the index 007 was officially shown. The top version will be able to accelerate to hundreds in just 2.84 seconds. The starting price was 229,900 yuan.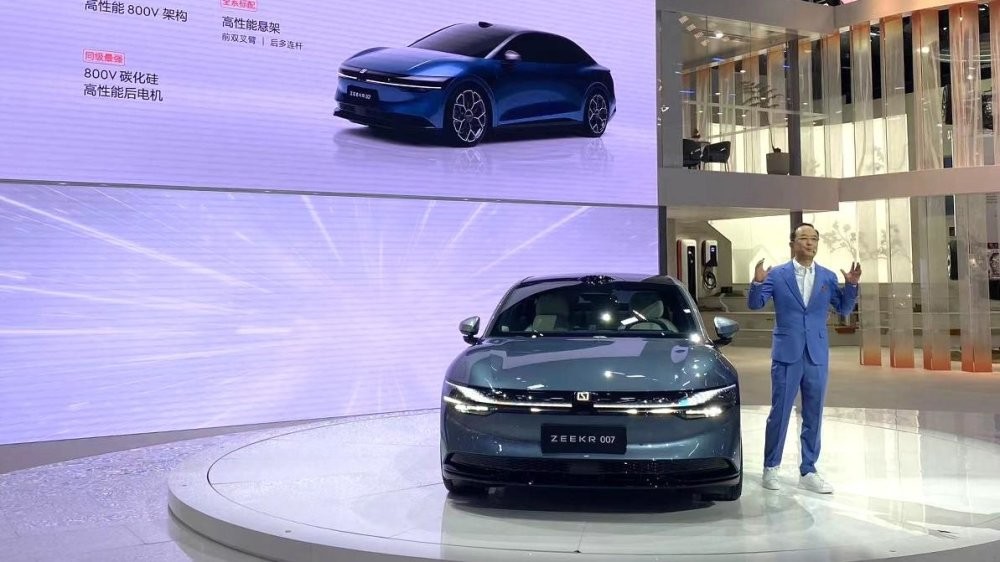 Accepting orders for Zeekr 007 in China was launched simultaneously with the premiere. The basic version is offered with a single 421-horsepower electric motor on the rear axle and a claimed range of 688 kilometers. The price of the twin-engine 645-horsepower modification, capable of driving up to 870 kilometers on a single charge, has not yet been announced. It is claimed that 007 was instantly pre-ordered by more than 5,000 people.

As previously reported, the Zeekr 007 is built on a modified PMA2+ platform with 800-volt onboard power and double wishbone suspension at the front and multi-link at the rear. The dimensions of the sedan are 4865 × 1900 × 1450 mm with a wheelbase of 2928 mm. The car is equipped with a whole galaxy of different sensors and cameras, including three lidars. Thanks to them, 007 will be offered with an advanced set of electronic assistants.

The on-board media system with a 15-inch screen runs on the Snapdragon 8295 chipset. In addition to the digital instrument panel, the cabin also has a 35.5-inch projection screen. A complete list of equipment was not announced. The company focused on an audio system with 21 speakers and seats with a wide range of electrical adjustments, including the ability to change the length of the cushion.