"Fix my photo": photoshop services from literal artist Zinoink (19 photos)
The artist Zinoink is a hard-working guy. He works tirelessly to fulfill numerous orders from his subscribers who urgently need to "fix" their photos. But despite the hype, the photoshop agency does not slow down and does its job as literally and cheerfully as possible. And it's not all in vain, because the people are happy with the result. Let's take a look at his happy clients.

Hello, can I be among my fellow Scots?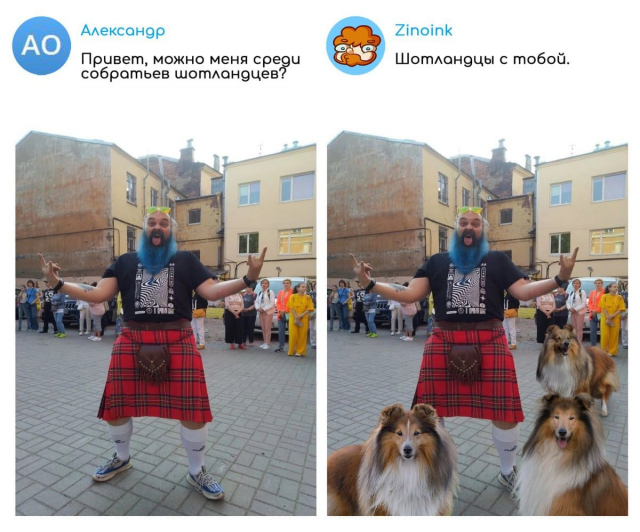 Do something as epic as possible.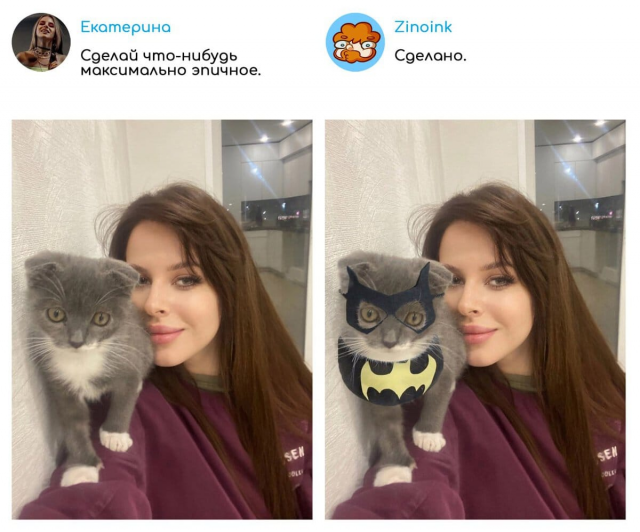 Think about what I'm dreaming about here.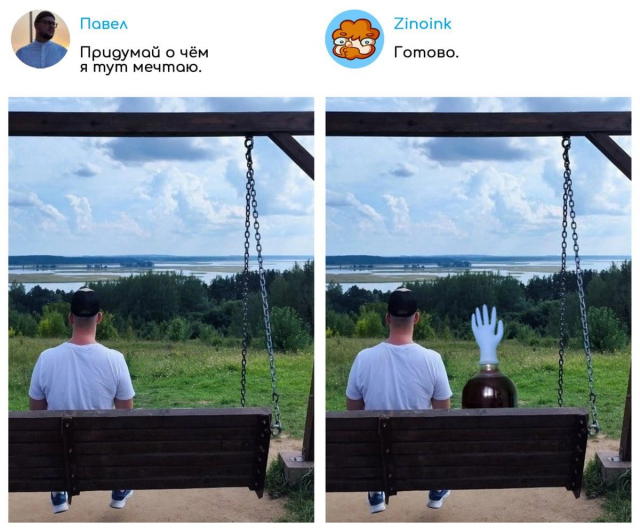 Make their work easier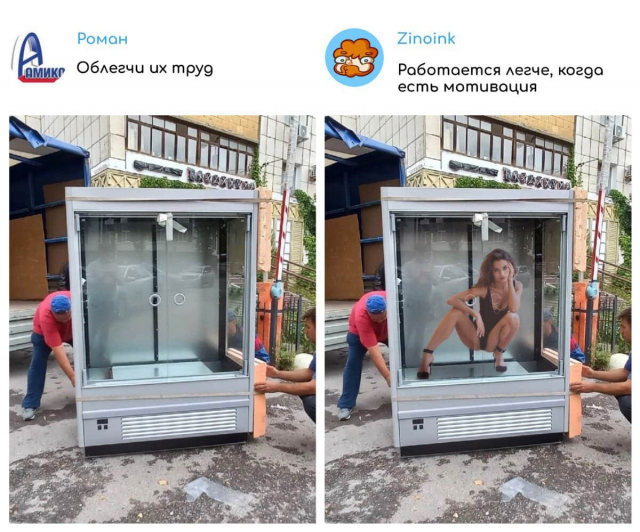 Can you please make the background more circus-like?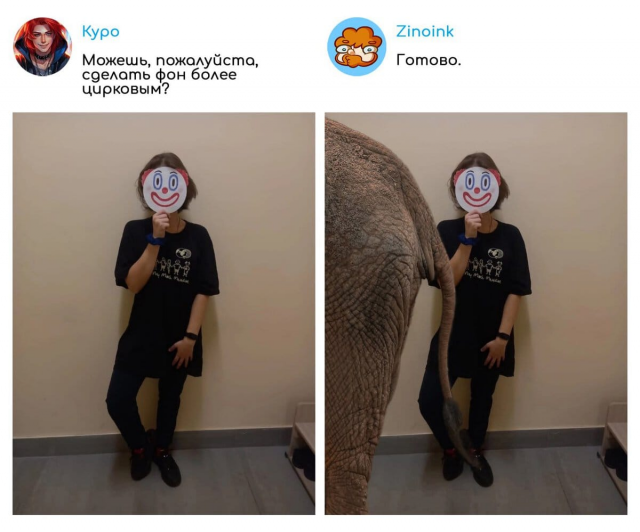 Make me queen!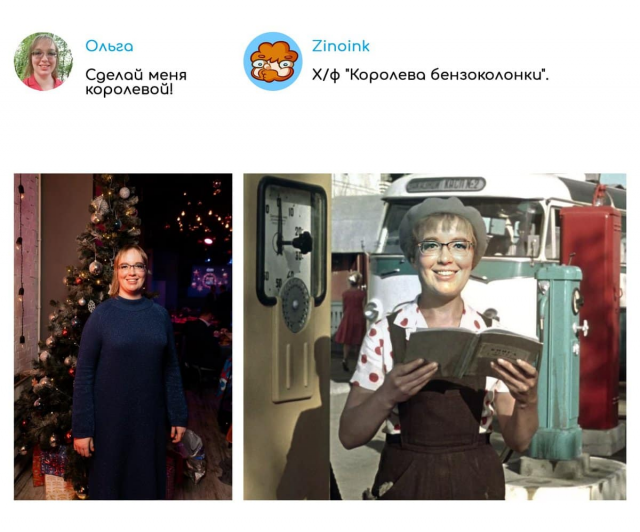 Can you please add something I'm avoiding?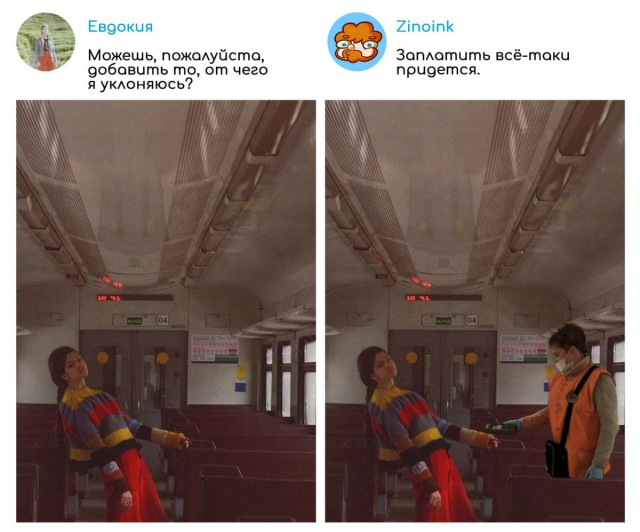 Can there be sparks, smoke or other magical special effects?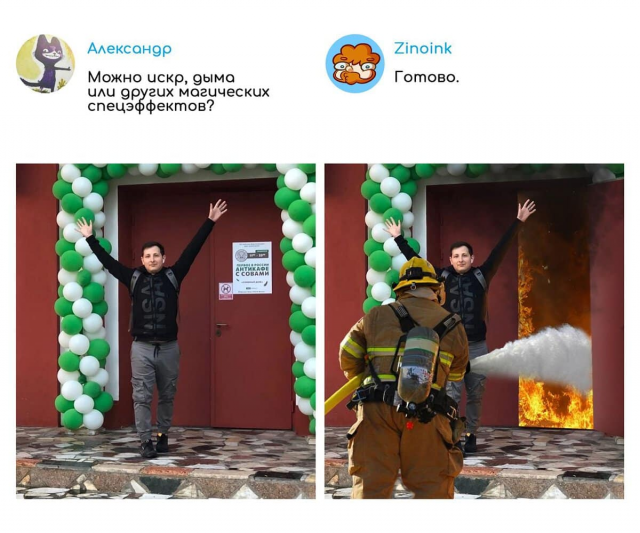 I want my dream to come true.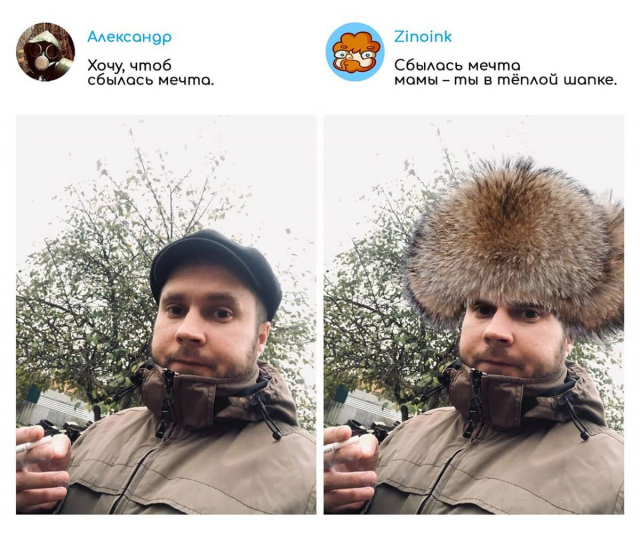 Do it, like, in the Alps.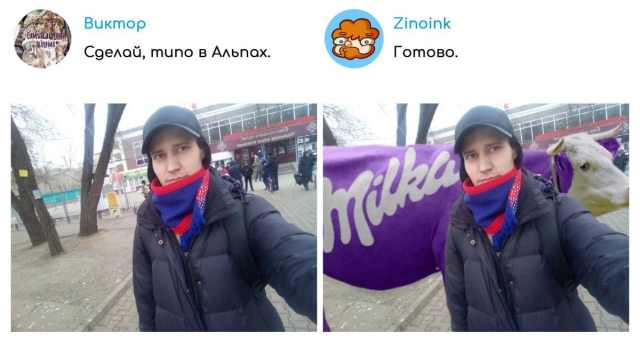 Do it like a princess.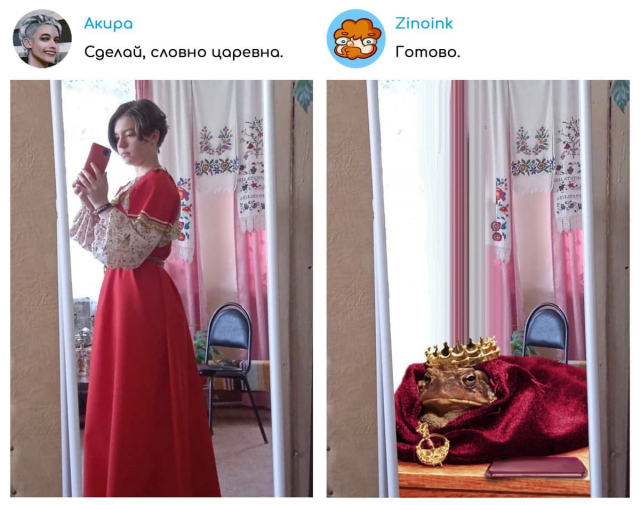 Can you change the cart? Thank you in advance!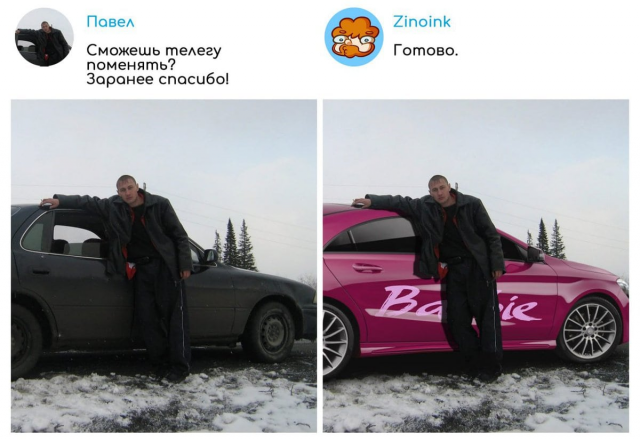 Hey, can you make me look like I'm at a cool party with chicks.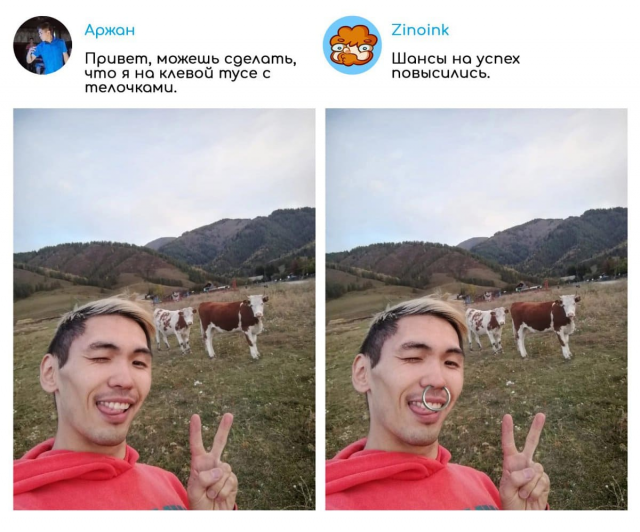 Hello, make the young man happier.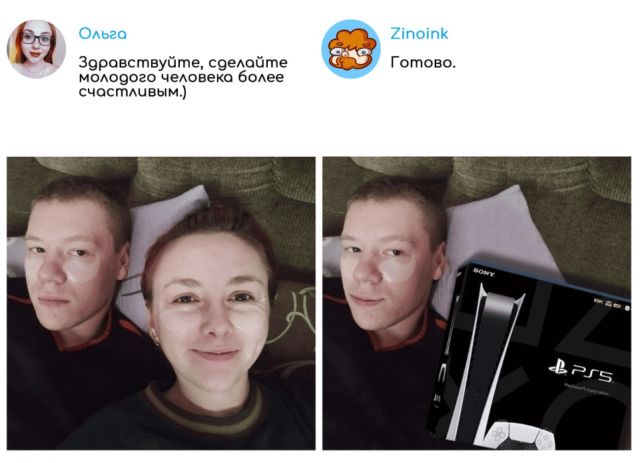 Take me to the sea, please.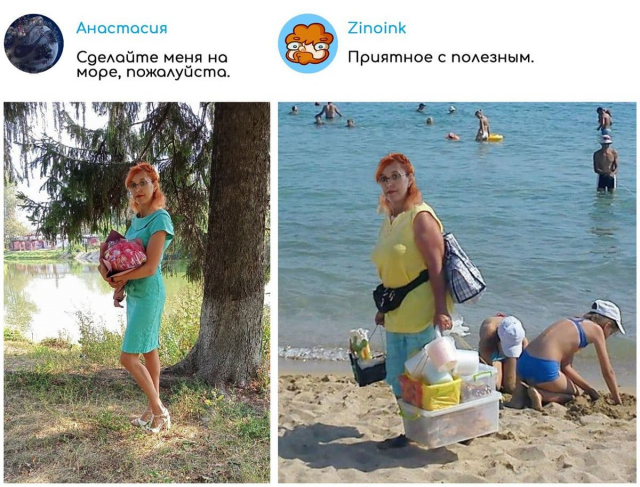 What will happen next? He's scared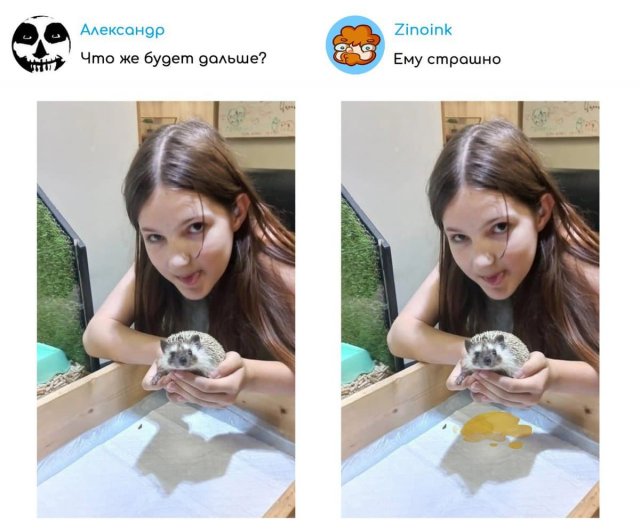 Make my friend a magician with a magic bird, please.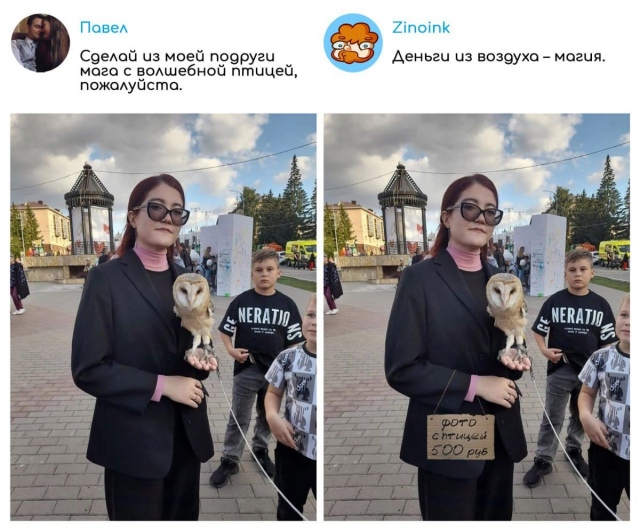 Hello. Please make it look like I caught some giant fish?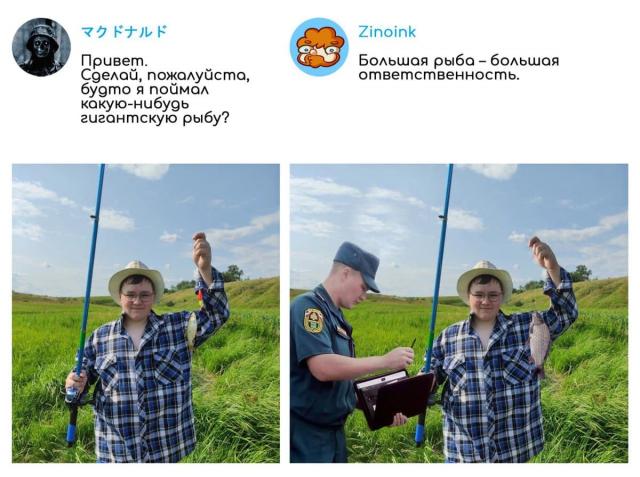 Hello! Can you make it look like I'm in another place and fighting evil spirits?