IKEA joked about Balenciaga and presented its towel skirt (4 photos)
Sometimes it seems that Balenciaga is really laughing at its fans, offering them torn sneakers, garbage bags instead of bags and a towel skirt. All these "fashionable" clothes cost astronomical amounts of money. IKEA offered customers an alternative.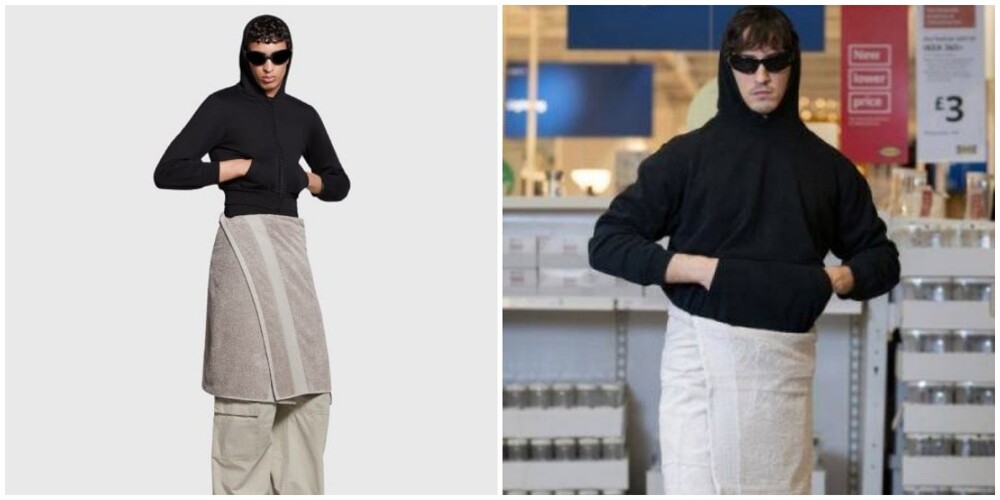 Balenciaga surprised fans again by offering them a men's towel skirt for $925. There have been many different jokes online about this controversial outfit, but IKEA has gone the furthest.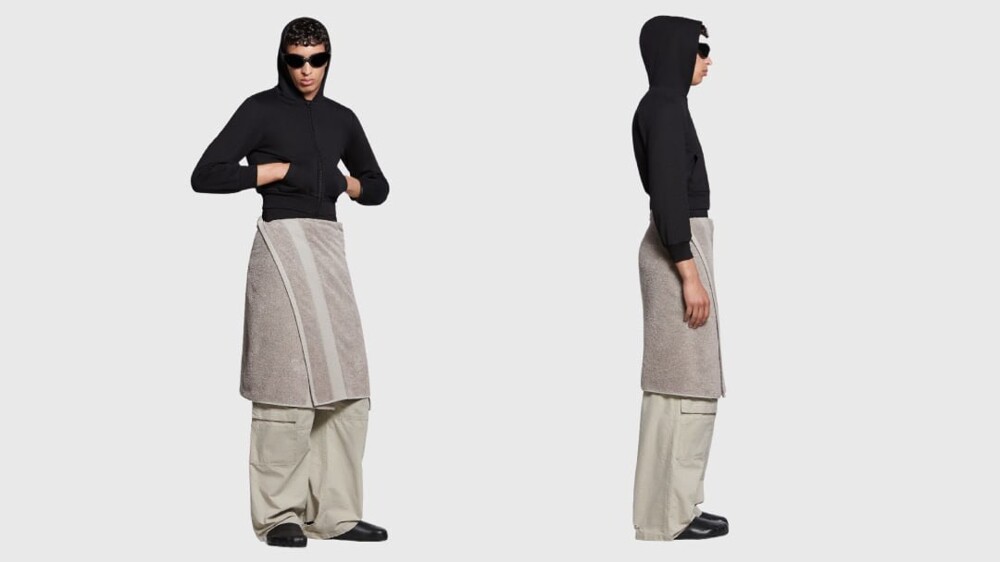 The IKEA brand posted a similar look on its Instagram with a VINARN towel costing about ten dollars. The look also included the iconic blue IKEA bag, which Balenciaga copied in 2017.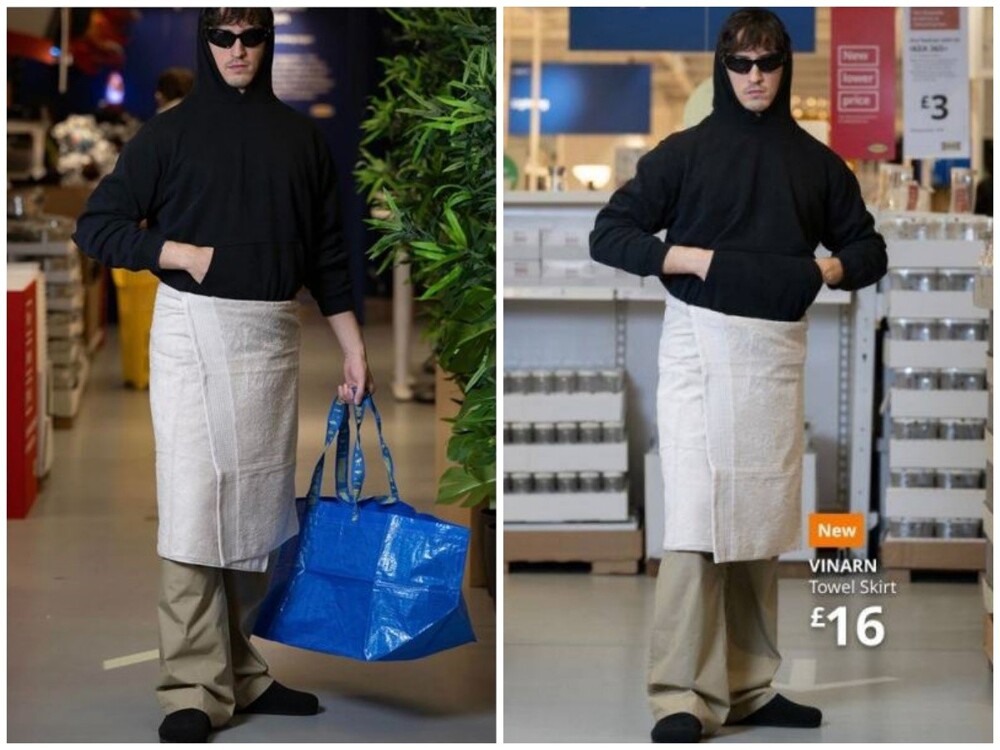 Then IKEA published instructions "How to recognize an original IKEA FRAKTA bag":

1) Shake the bag. If it rustles, it's original.

2) IKEA Frakta is multifunctional. Carry hockey equipment, bricks and even water in it.

3) Get it dirty. The original Frakta bag can be cleaned of dirt by simply spraying it with water from a hose.

4) Look at the price tag - only 99 cents.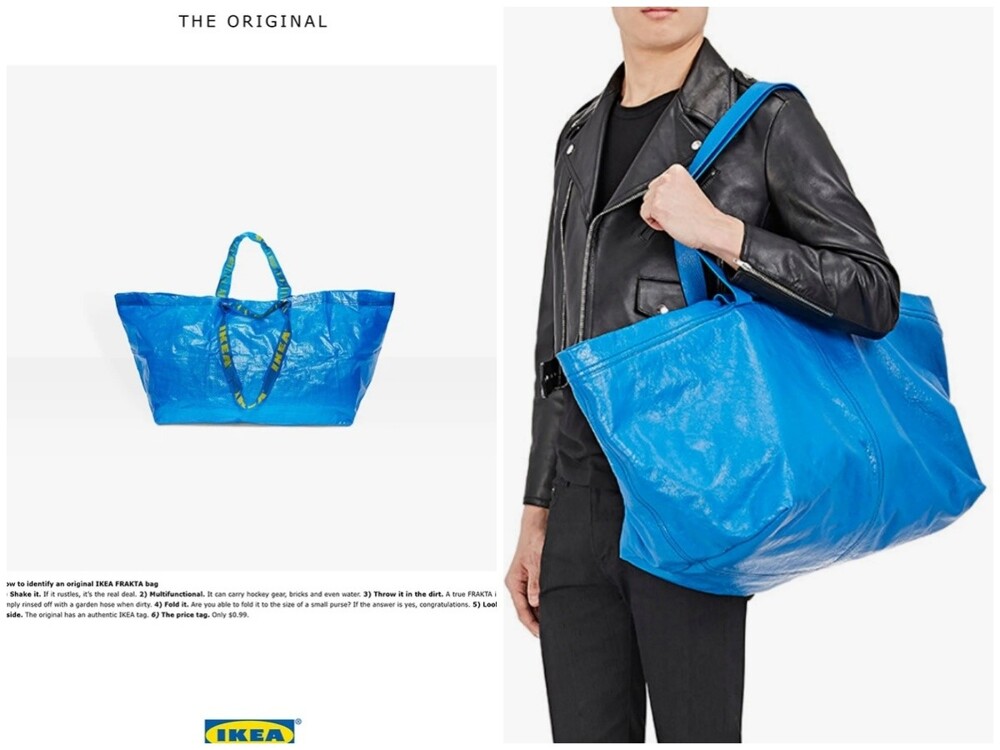 "We are deeply honored that the Balenciaga bag resembles our iconic blue 99-cent bag. But nothing beats the versatility of a huge blue bag," IKEA representatives said at the time.