On the way to spawning, fish are forced to "cross the road" (2 photos + 1 video)
Have you ever seen a fish cross the road?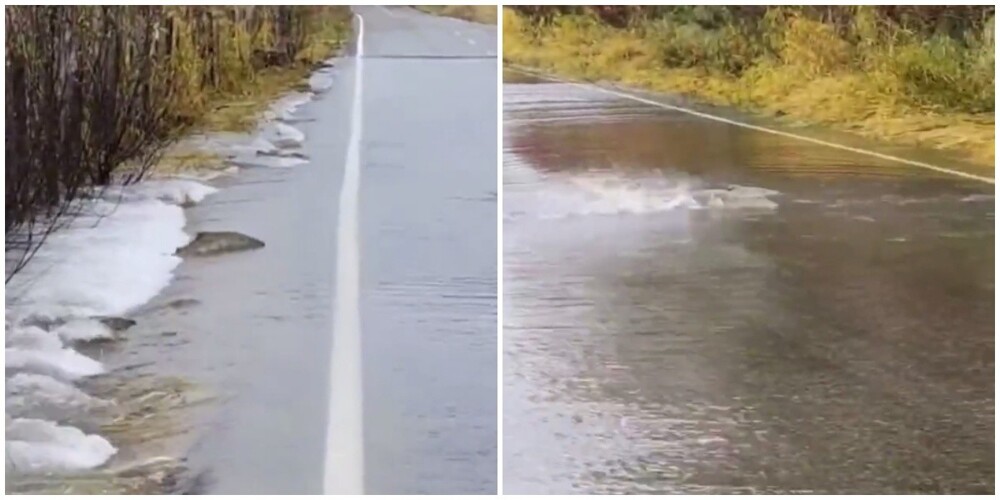 There is a place in Washington where chum salmon "cross" the road on their way to spawn. Sometimes the cars don't stop, and sometimes they stop, but this also doesn't bode well for the fish. But this fish has a real purpose.




It rains in Washington in late fall and is when chum salmon spawn. The Skokomish River overflows its banks and the fish have to cross the road to get to the spawning grounds. Chum salmon spawns once in its life; after laying eggs, the fish dies.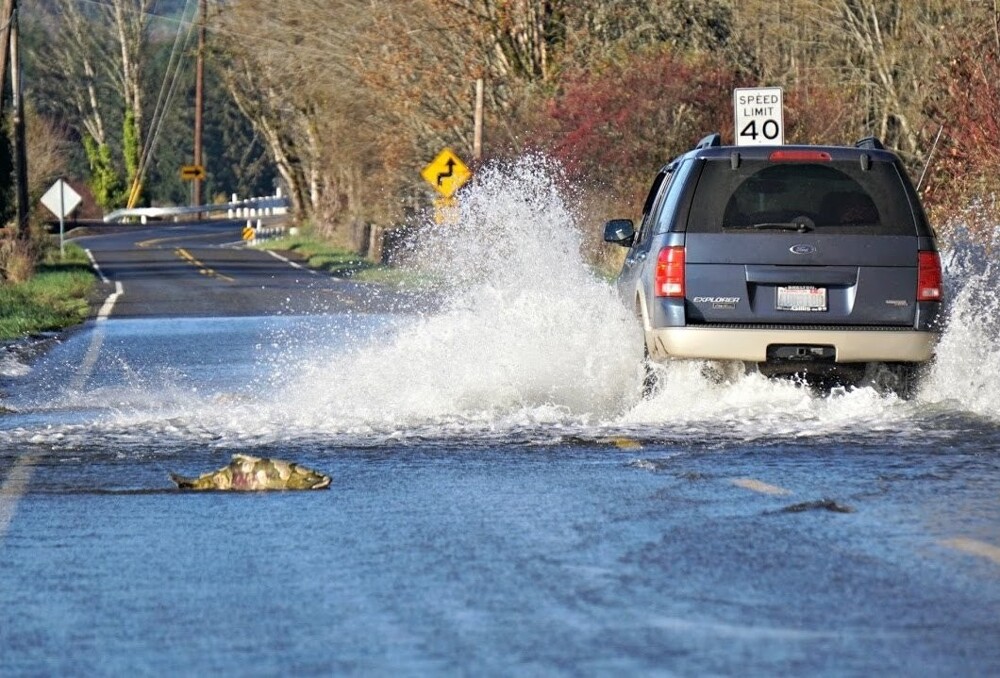 Fortunately, there are a lot of chum salmon in the rivers of Washington, and even such trips do not reduce its population.